Sound Fits offers a full range of service and operations management for your venue anywhere through NSW and Victoria
Either on a casual bases or with one of our popular service contacts.
Sound fits gives you the peace of mind the your Audio Visual system will work right the first time every time.
DESIGN INSTALL SERVICE
​
We specialize in the design, installation and integration of multimedia equipment from the worlds leading manufacturers.
We strive to maintain our reputation as the most knowledgeable, most reliable and most helpful, audio visual team in Wagga Wagga.
​
• Hotels, pubs and clubs
• Schools, TAFE's and Universities
• Places of worship
• Shopping centers
• Chains store solutions
• Sporting grounds
• Council building and Chambers
• Functions centres / Meeting Rooms
• Theatres, Cinematic and Theatrical

OUTDOOR BIG SCREEN
​
Need to run an event during the day with video display? LCD and Plasma screen or even projectors wont help you there. You need our 4 meter by 3 meter yes 12 square meter screen. This screen will display full colour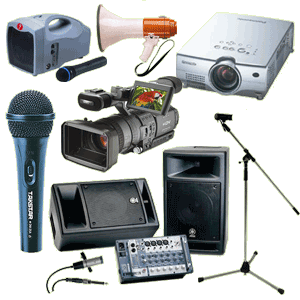 EVENT PRODUCTION SERVICES
​
​Planing an event? Indoor or Outdoor 20 to 5000 people Lighting and Sound required?
​
Leave it to SoundFits we have one of the largest hire departments in Wagga Wagga.
​
Don't want to worry about your performance production requirements? Then Don't SoundFits can manage everything from Stage to sound to lighting to big screens.
Check out our huge range of Hire Equipment for
your event, party or conference.

TESTIMONIALS
​
"We upgraded our main theatre's audio speaker system with SoundFits, Steve made this process simple and straight forward from the first meeting right through to the commissioning stage . Needless to say we and touring companies are very happy with our new audio system."
Wagga Wagga Civic Theatre
​
"For our biggest race day we don't trust anyone else but Steve from SoundFits, To Design, setup and run our on course Public Address Systems, all Visual system including the 3 Big Outdoor Screens on track and our vision mixing. Steve makes sure we are covered with all the required technologies for the day!"
Murrumbidgee Turf Club